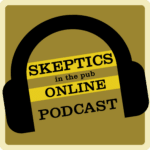 Scientific approaches to understanding reproductive choice – the decision to have a child, the decision to terminate a pregnancy, etc. – typically position decision-makers as rational. Attention is paid to economic forces of change (e.g., industrialisation, rising costs of living, globalisation), to explain why people are having fewer children relative to previous generations. What is missing is a description of the internal, psychological process when someone is making a choice about their reproduction, their family constellation, and their future. Are these choices rational? Do people really view children as a calculus of financial gains and losses? We explore these questions by emphasising the role that our social world plays in shaping our reproductive decisions and attitudes. Specifically, we explore the kinds of things that are important to women as they navigate their own reproductive choices. In interviews with 29 women in the UK, we find that practical concerns (health, financial resources) and relational concerns (anticipated support from others) are both critical in the decision to terminate a pregnancy. In a cross-cultural study, we find that judgments of other people's reproductive choices are shaped by several factors – people living in places with greater gender inequality and more restrictive abortion legislation, are less likely to support the decision to abort. Our findings can help us understand reproductive choice – and the judgement and stigmatisation of reproductive choice. Ultimately, this research can help us empathise with people's experiences.

Dr. Lora Adair is a senior lecturer in psychology at Brunel University London, a member of the Centre for Culture and Evolution, and lead of the Gender, Sexuality, and Relationships working group. Her research applies feminist and evolutionary theory to investigate topics relevant to romantic relationships, intimate partner violence, and reproductive decision-making. Her research is highly engaged with the West London and broader UK community, through advisory work with NHS CCGs and research collaborations with reproductive health clinics. She is a member of The Bridge, a women's health community advisory group and serves on the editorial board for Culture and Evolution.
Dr. Nicole Lozano is an Assistant Professor of Psychology at Angelo State University. Nicole leads the Cultivating Advocacy, Relationships and Equity (CARE) Lab at Angelo State using feminist and intersectional qualitative methods to explore people's relationships with gender, parenting, trauma, and reproductive decision making. Nicole has secured approximately $250,000 in grants for a variety of research work, including exploring STEM education, reproductive health care, creativity and parenting, and developing feminist teaching methods. In addition to her research, Nicole maintains a part-time clinical practice utilising telehealth, focusing on high functioning clients experiencing depression, anxiety, and perfectionism.
The music used in this episode is by Thula Borah and is used with permission.