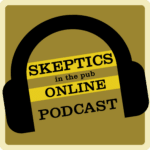 Award-winning science journalist Angela Saini goes in search of the true roots of gendered oppression, uncovering a complex history of how male domination became embedded in societies and spread across the globe from prehistory into the present.
Travelling to the world's earliest known human settlements, analysing the latest research findings in science and archaeology, and tracing cultural and political histories from the Americas to Asia, she overturns simplistic universal theories to show that what patriarchy is and how far it goes back really depends on where you are.
Despite the push back against sexism and exploitation in our own time, even revolutionary efforts to bring about equality have often ended in failure and backlash. Saini ends by asking what part we all play – women included – in keeping patriarchal structures alive, and why we need to look beyond the old narratives to understand why it persists in the present.
Angela Saini is an award-winning journalist based in New York, known globally for her work on race and gender. She has presented science programmes on BBC radio and television, and her writing has appeared in National Geographic, Wired, the Lancet and Nature. She is the author of four books, including Superior: The Return of Race Science, which was a finalist for the LA Times Book Prize and Inferior: How Science Got Women Wrong, which has been translated into fourteen languages. Both are on university reading lists across the world. Her latest book The Patriarchs, on the origins of patriarchy, has been hailed as a highlight for 2023 by the Financial Times, Guardian and New Statesman. Angela has a Masters in Engineering from the University of Oxford and has been a Fellow at the Massachusetts Institute of Technology and the Humboldt Foundation in Berlin. In 2020 she was named one of the world's top 50 thinkers by Prospect magazine. She has delivered distinguished lectures and keynotes at Oxford, Yale, Princeton and CERN in Geneva.
The music used in this episode is by Thula Borah and is used with permission.