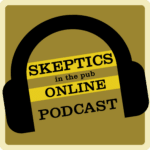 Join journalist and science historian Kit Chapman on an adventure across chemistry as he shares the bizarre stories behind the names of the building blocks of science. Which element got its name thanks to a D&D monster? Why couldn't a German team call the discovery after the nearby town? And how did Lemmy from Motorhead almost end up on the periodic table?
Kit Chapman is an award-winning science journalist with bylines in the Daily Telegraph, Nature, New Scientist and Chemistry World, among others. His first popular science book, Superheavy: Making and Breaking the Periodic Table, was shortlisted for the AAAS SB&F Prize for Excellence in Science Books. Kit is currently completing a PhD in the history and philosophy of science at the University of Sunderland.
The music used in this episode is by Thula Borah and is used with permission.