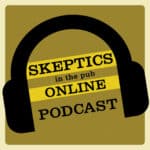 Why can't we think straight when hungry? What's the point of nightmares? And why can't we forget embarrassing memories?
Emotions can be a pain. After losing his dad to Covid-19, Dean Burnett found himself wondering what life would be like without them. And so, he decided to put his feelings under the microscope – for science.
In this talk, Dean takes us on an incredible journey of discovery, stretching from the origins of life to the end of the universe. Combining expert analysis, brilliant humour and powerful insights into the grieving process, Dean uncovers how, far from holding us back and restraining logic and reason, our emotions make us who we are and allow us to think at all.
Dean Burnett, neuroscientist, lecturer, author, blogger, podcaster, pundit, science communicator, comedian and numerous other things, depending on who's asking and what they need. Previously employed as a psychiatry tutor and lecturer at the Cardiff University Centre for Medical Education, Dean is currently an honorary research associate at Cardiff Psychology School, as well as a Visiting Industry Fellow at Birmingham City University.
The music used in this episode is by Thula Borah and is used with permission.