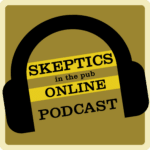 Recent global events have led many to ask how far right groups like the Proud Boys are linked to Qanon, Lockdown Protests, Save The Children, and other disinformation vectors.
In "Take the Redpill" her latest publication with @GJIA_Online, Samantha Kutner answers a different question: How does the Proud Boys redpill entry into recruitment make them susceptible to conspiracy theories?
Samantha Kutner received her bachelor's degree in psychology and master's degree in communication studies from the University of Nevada, Reno. She studies violent extremism and the gender dynamics of radicalization. Her research has been published in the International Centre for Counter-Terrorism Studies in the Hague and Georgetown University's Journal of International Affairs and referenced in Rolling Stone, Truth or Fiction, Miami New Times, The Daily Beast, and Nation of Change.
As an independent consultant, Samantha provides training presentations informed by her ethnographic research with Proud Boys and Antifascists. To learn more about Samantha, her research, and Glitterpill, visit proudboyswhisperer.com and follow her on Twitter: @ashkenaz89.
The music used in this episode is by Thula Borah and is used with permission.