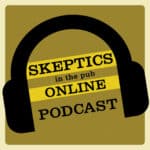 What would happen to dogs if humans simply disappeared? Would dogs be able to survive on their own without us? A Dog's World imagines a posthuman future for dogs, revealing how dogs would survive—and possibly even thrive—and explaining how this new and revolutionary perspective can guide how we interact with dogs now.
Drawing on biology, ecology, and the latest findings on the lives and behavior of dogs and their wild relatives, Jessica Pierce and Marc Bekoff—two of today's most innovative thinkers about dogs—explore who dogs might become without direct human intervention into breeding, arranged playdates at the dog park, regular feedings, and veterinary care. Pierce and Bekoff show how dogs are quick learners who are highly adaptable and opportunistic, and they offer compelling evidence that dogs already do survive on their own—and could do so in a world without us.
Jessica Pierce is with the Center for Bioethics and Humanities at the University of Colorado Anschutz Medical School. Her most recent book is Who's A Good Dog? And How To Be A Better Human. For more information, go to www.jessicapierce.net.
Marc Bekoff is professor emeritus of ecology and evolutionary biology at the University of Colorado Boulder. His books include Dogs Demystified: An A-to-Z Guide to All Things Canine. His website is marcbekoff.com and his Twitter is @MarcBekoff
The music used in this episode is by Thula Borah and is used with permission.