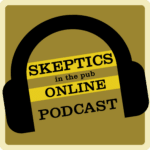 If you believe the rumours, Mark Zuckerberg is about to take over the world, thanks to Facebook's billions of users and the power of his algorithm. But Facebook is ultimately just one company and just one service – what about the actual internet: the servers, the routers, and the thousands of miles of fibre-optic cables that cross the world? Who controls them? And who makes the rules that govern how traffic flows, who can connect. and more – and why don't we talk about it more often?
James Ball is the author of The System: Who Owns The Internet And How It Owns Us. He is the global editor of The Bureau of Investigative Journalism, where he oversees the not-for-profit's international reporting projects. He also works as a freelance writer and broadcaster, and is a weekly columnist for The New European.
He was previously a special correspondent at BuzzFeed UK and special projects editor at The Guardian, where he played a key role in the Pulitzer Prize-winning coverage of the NSA leaks by Edward Snowden, as well as the offshore leaks, HSBC Files, Reading the Riots and Keep it in the Ground projects.
At WikiLeaks he was closely involved in Cablegate – the publication of 250,000 classified US embassy cables in 2010 – as well as working on two documentaries based on the Iraq War Logs. He lives in London with two cats.
The music used in this episode is by Thula Borah and is used with permission.