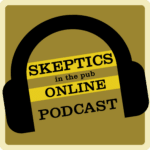 Two of the most pervasive myths that I spend my time deconstructing are (1) that humans have a specific part of their brains devoted to sex and (2) that humans have an innate "drive" to be sexual. Neither of these things are true, and it's important that people understand that. When folks believe these misconceptions, it can make it feel like there's something wrong with them or their relationship when they experience extreme highs or lows in sexual desire (libido) or when their bodies don't sexually perform (arousal) the way they expect them to. This talk will focus on the neuroscience behind sexual arousal and libido. We will do some myth busting and discuss how to effectively approach "spicing up" your sex life – even if you're single or stuck in quarantine.
Angel Russell aka: Professor Sex, (they/them) is a queer, non-binary, ACS Certified Sex Educator, research sexologist, certified sexual assault victims advocate, and author. Their research interests focus on the intersections between social and personality psychology, particularly as they relate to sexual identity, orientation, and behavior. In 2019 their research on Individual Differences in Coming Out as LGBT+ received a professional paper award nomination from Southeastern Psychological Association (SEPA). Angel is a member of the Community Sexual Health Education and Research Initiative (CSHERI), a sexuality education provider for the Jacksonville Center for Sexual Health, and a member of the editorial board for Journal of Counseling Sexology & Sexual Wellness: Research, Practice, and Education. Additionally, Angel is the "A" in Sex from A to Z™, a sex science podcast co-hosted with Dr. Rob Zeglin. To learn more and find them online head to ProfessorSex.com.
The music used in this episode is by Thula Borah and is used with permission.