Welcome to Greenwich Skeptics in the Pub!
Greenwich SitP is currently the only branch of SitP in South East London. The idea is simple: Once a month, we all meet up in a pub to hear a guest speaker and enjoy a drink or three.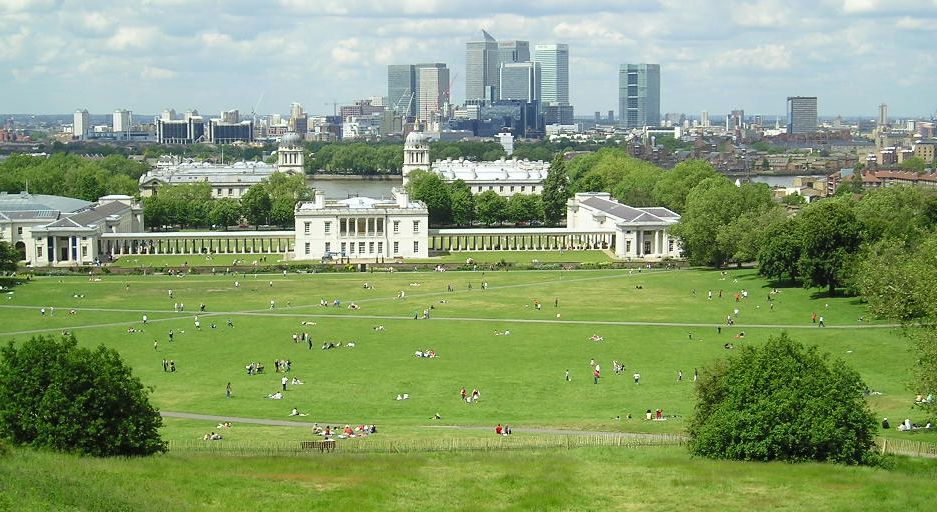 Our chosen pub is the Davy's Wine Vaults (161 Greenwich High Road, SE10 8JA) and usually we meet on the second Tuesday of every month. Talks will begin at 7:30pm. Although the talks are free and open to all, we would appreciate a small contribution towards covering speakers' expenses (suggested donation: £3).
You can find out the latest events on this website, as well as news on our Twitter (@greenwichsitp), Mastodon (@GreenwichSITP@mastodon.world) and Facebook (www.facebook.com/greenwichsitp) pages. We hope to see you at one of our informal gatherings soon!
---
Our Next Talk
The Living Dread – Zombies in their Natural Habitat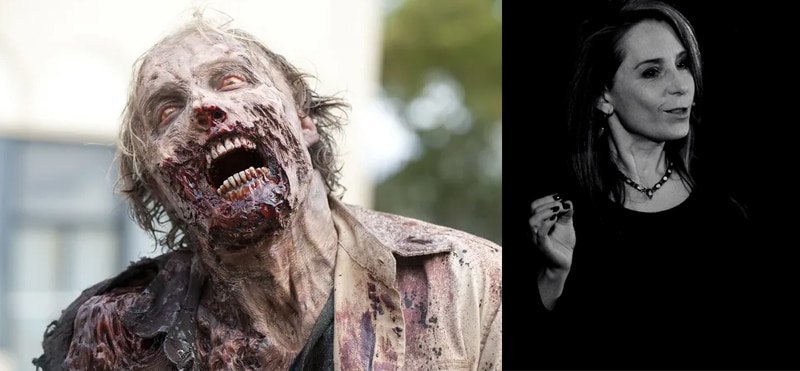 Deborah Hyde
Cultural anthropologist
13 December 2023 Wednesday 19:30
The Star of Greenwich
60 Old Woolwich Road, Greenwich – SE10 9NY
Like so many other horror-entertainment tropes, zombies have their origins in authentic religion and folklore. Just in case you thought they only live in shopping malls or want your brain in a sandwich, here is a talk to flesh (😁) the subject out beyond the movie themes.
Deborah Hyde was editor of The Skeptic magazine for ten years and is an elected fellow of The Committee for Skeptical Inquiry. She regularly appears on the BBC Sounds Podcast 'Uncanny', batting for the skeptic team. She doesn't believe in any of this stuff but still can't stop talking about it.
@jourdemayne / DeborahHyde.com
NB: This talk will be held at a different location and on a different date than usual, replacing the originally advertised event.
---
January 2024
Myth-busting: What is humanism?
Andrew Copson
Chief Executive, Humanists UK
17 January 2024 Wednesday 19:30
The Star of Greenwich
60 Old Woolwich Road, Greenwich – SE10 9NY
Humanism comes in for a lot of criticism from a number of different angles. Some see it is an immoral approach to life, some as nihilistic. By examining a few of the most common objections to humanism we learn more about them, to what extent they are fair, and how to counter them. We also learn more about humanism.
Andrew Copson has been Chief Executive of Humanists UK since 2009, having previously been its Director of Education and Public Affairs. He is also the current President of Humanists International. He has represented the humanist movement extensively on national television and radio, as well as writing for a number of national newspapers. He is the author of The Little Book of Humanism (2020) and The Little Book of Humanist Weddings (2021) with Alice Roberts, of Secularism: a very short introduction (Oxford University Press, 2019), and edited The Wiley-Blackwell Handbook of Humanism (2015) with A C Grayling.
Andrew served for many years as a director and trustee of the Religious Education Council, the Values Education Council, and the National Council for Faiths and Beliefs in Further Education, and the European Humanist Federation. and has advised on humanism for a range of public bodies such as the Qualifications and Curriculum Development Authority, the Department for Education, the BBC, the Foreign and Commonwealth Office, the Home Office, and the Office for National Statistics.
---
Greenwich SitP gratefully acknowledges the support of Goldsmiths, University of London. All views expressed are those of individual speakers and are not necessarily endorsed by Goldsmiths.