Welcome to Greenwich Skeptics in the Pub!
Greenwich SitP is currently the only branch of SitP in South East London. The idea is simple: Once a month, we all meet up in a pub to hear a guest speaker and enjoy a drink or three.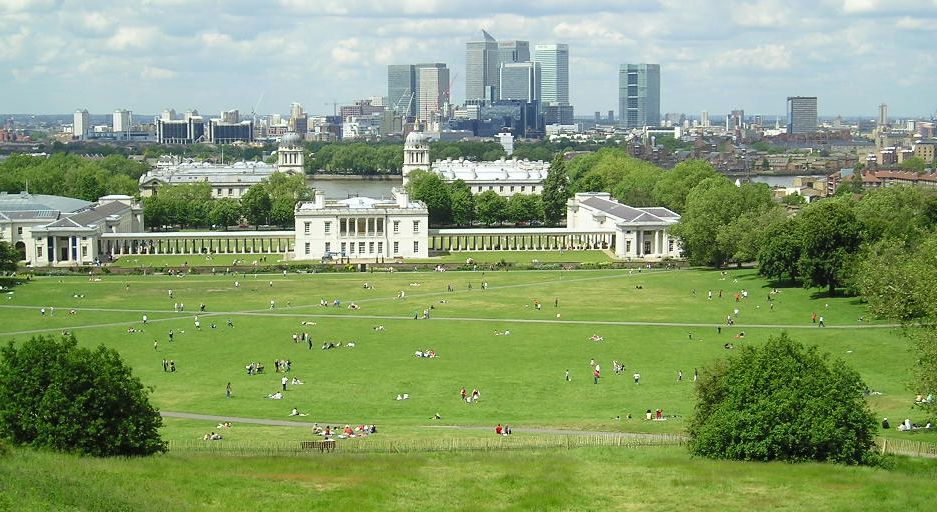 Our chosen pub is the Davy's Wine Vaults (161 Greenwich High Road, SE10 8JA) and usually we meet on the second Tuesday of every month. Talks will begin at 7:30pm. Although the talks are free and open to all, we would appreciate a small contribution towards covering speakers' expenses (suggested donation: £3).
You can find out the latest events on this website, as well as news on our Twitter (@greenwichsitp) and Facebook (www.facebook.com/greenwichsitp) pages. We hope to see you at one of our informal gatherings soon!
---
Our Next Talk
The appeal of conspiracy beliefs and why people feel so passionate about them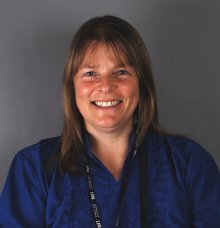 Dr Anna Stone
University of East London
13 June 2023 Tuesday 19:30
Davy's Wine Vaults
161 Greenwich High Road, SE10 8JA
There are many reasons why people entertain conspiracy beliefs (almost as many as the types of conspiracy) and an increasing body of research exploring the underlying factors. For example: social influences, common fears, social disconnection and dissatisfaction, generalised mistrust of government (perish the thought), and individual traits. In the age of Covid it is especially relevant to understand vaccine hesitancy and vaccine denialism – people have died, friendships have broken down, so clearly this is a topic where a great deal of passion is expressed. I grew up knowing about the moon landings, I recall watching the first landing on TV, so it came as a shock to me to read that a large proportion of the population of the US believes the moon landings were faked… but then again…
Anna is a senior lecturer in the School of Psychology at the University of East London, where she teaches a module on the Psychology of Belief (various fields in which people hold strong beliefs not necessarily supported by evidence, including religion, politics, moral values, and the paranormal).
---
July 2023
Inside the White Rose: an anti-vaxx, Covid conspiracy theory ecosystem
Michael Marshall
Project Director of the Good Thinking Society and Editor of The Skeptic
11 July 2023 Tuesday 19:30
Davy's Wine Vaults
161 Greenwich High Road, SE10 8JA
When 2020 brought with it a new strain of coronavirus, the world was plunged into confusion and uncertainty. While most people accepted the realities of the virus, little white stickers began to appear in public around the world claiming COVID-19 was a hoax concocted by the governments of the world to instil fear into their people, as a pretext for introducing new, permanent totalitarian laws. The graffiti was part of a co-ordinated grassroots campaign by a group calling itself The White Rose, urging members of the public to join their encrypted messaging channels to learn more about what was really going on.
So that's what Michael Marshall, full-time skeptical investigator and activist, did. After spending months undercover in the messaging app Telegram, he has reported on the various conspiracy theories spread by the White Rose, and how groups used the Covid crisis to radicalise vaccine-hesitant members of the public into a dangerous ecosystem of misinformation and extremism.
Michael Marshall is the Project Director of the Good Thinking Society, Editor of The Skeptic, and President of the Merseyside Skeptics Society. He regularly speaks with proponents of pseudoscience for the Be Reasonable podcast, and presents investigative reporting on the Skeptics with a K podcast.
His work has seen him organising international homeopathy protests, going undercover to expose psychics and quack medics, and co-founding the popular QED conference. He has written for the Guardian, The Times, The New Statesman and New Scientist.
---
August 2023
The Hidden Reality of Power Today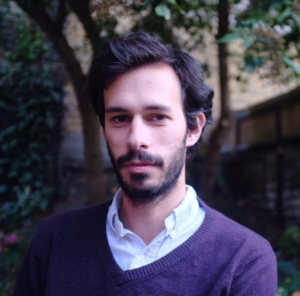 Dr Carl Miller
Research Director of the Centre for the Analysis of Social Media at Demos
8 August 2023 Tuesday 19:30
Davy's Wine Vaults
161 Greenwich High Road, SE10 8JA
How the most precious commodity of the digital age is being fought over, won, lost and transformed. From politics to journalism, business to crime, Carl will talk about his year-long journey to track down the nature of power today, show where it has gone and the shape it now takes.
Carl Miller co-founded the Centre for the Analysis of Social Media at Demos in 2011 and CASM Technology in 2014, and has spent the last decade researching social media intelligence (SOCMINT), extremism, online electoral interference, radicalisation, digital politics, conspiracy theories, cyber-crime, and Internet governance.
In 2021 CASM co-launched the counter-disinformation capability Beam with the Institute for Strategic Dialogue which won the US-Paris Tech Challenge 2021 and was tech partner to the winner of the Innovation of the Year Award at the British Journalism Awards in 2022.
His debut book, The Death of the Gods: The New Global Power Grab (published by Penguin, Random House) looked at the realities of power in the digital age, and won the 2019 Transmission Prize. Carl has written for The Economist, The Sunday Times, the Times Literary Supplement, the Literary Review, Wired, New Scientist, The Telegraph, the Atlantic, and the Guardian.
He's a Visiting Fellow at the Department of War Studies, King's College London, a member of the RUSI States Threats Task Force, a Senior Fellow at the Institute for Strategic Dialogue, an Associate of the Imperial War Museum, Senior Research Fellow at RAND Europe, a member of the Global Initiative Against Transnational Organised Crime, a member of the advisory board of the Global Network on Extremism and Technology, and a member of the Challenging Pseudoscience group at the Royal Institution.
---
September 2023
Whooping cough vaccines: A century of good science and bad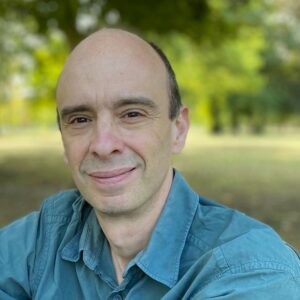 David Miles
Immunologist and author
12 September 2023 Tuesday 19:30
Davy's Wine Vaults
161 Greenwich High Road, SE10 8JA
A hundred years ago, whooping cough killed more than one in every hundred children born in Europe.
Eighty years ago, two women in Grand Rapids, Michigan, developed the vaccine that stopped it. All it took was years of working evenings and weekends, an army of volunteer healthcare workers and lab technicians funded by donations from local businesses.
Fifty years ago, their whooping cough vaccine was at the centre of a scare that ushered in the modern antivaccine movement.
The story of the whooping cough vaccine is a story of good science, bad science and of the limitations of science when applied to anything as complicated as human beings.
David Miles is an infectious disease immunologist who has worked mostly on diseases of childhood in Africa and the vaccinations that protect against them. He now lives in London and tutors on the London School of Hygiene and Tropical Medicine's online MSc course. His first popular science book, How Vaccines Work, will be published in March 2023.
---
October 2023
My journey through beliefs in invisible forces: repression and oppression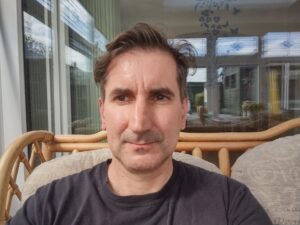 Dr Lawrence Patihis
University of Portsmouth
10 October 2023 Tuesday 19:30
Davy's Wine Vaults
161 Greenwich High Road, SE10 8JA
There is something about invisible forces that can explain the whole world in such a way that it feels like a revelation to those of us who come to believe in such causal entities. From 1991 to 2006 I believed that there was a certain type of trauma that was invisible, and yet explains almost everything in psychopathology. That type of trauma is called repressed trauma. I came to fully understand the pseudoscientific set of beliefs in repression theory in about 2007, which I will explain in my talk. During that time, I also came to believe in invisible forms of oppression, too, sometimes from the very same books that taught me about repressed trauma. By 2006, I began to very gradually let go of my ideas of invisible oppression, but did not really understand the framework of beliefs in the various invisible-oppression theories until about 2019, when I was able to describe and name them as an odd mix of postmodernism and a diaspora of critical theories. Both invisible repression and invisible oppression theories are in the realm of being unfalsifiable, are both likely derived from philosophical idealism, are divisive, have the potential for authoritarianism and censorship, and are potentially destructive of merit, history, science, and education.
Today we see a split between those wanting to use scientific empirical liberalism to assess claims of trauma and oppression, and those who insist we must use a critical social justice framework instead in which most claims are both applauded and accepted as true. These approaches clash in their approach to race, sex, gender, disability, climate change, and any other number of applications. I firmly come down on the side of falsifiable scientific liberalism, while being tolerant of religious choices of others to believe in the critical social justice framework and invisible forces of oppression (or repression) should they wish to. In this talk, I will take you through my flawed journey and also explain the religious substructure framework of these two belief systems (i.e., invisible repression and oppression belief systems).
Dr Lawrence Patihis, PhD, is a British/American psychology academic at the University of Portsmouth. His interests include scientific skepticism in the traditions of the skeptic schools of ancient Greece, the Enlightenment's rediscovery of skepticism, humanism, and Popper's critical rationalism. Dr Patihis has generalist interests in how to distinguish objective truths and reliable theories from pseudoscience in many fields both inside and outside psychology. He has researched highly superior autobiographical memory, false memories, motivated forgetting, memories of emotion, and trauma and dissociation. He has published in prestigious journals such as The Proceedings of the National Academy of Sciences, Psychological Science, Clinical Psychological Science, and Perspectives in Psychological Science.
---
November 2023
The Missing Cryptoqueen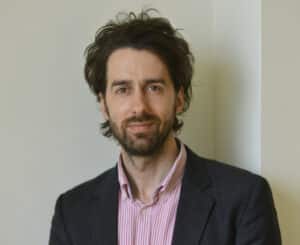 Jamie Bartlett
Author and journalist
14 November 2023 Tuesday 19:30
Davy's Wine Vaults
161 Greenwich High Road, SE10 8JA
In 2014 a brilliant Oxford graduate called Dr Ruja Ignatova promised to revolutionise money and make people rich in the process. The future, she said, belonged to cryptocurrencies such as Bitcoin. And the self-styled cryptoqueen vowed that she had invented the Bitcoin Killer. She launched OneCoin, an exciting new cryptocurrency that she promised would not only earn its investors untold fortunes, it would change the world. OneCoin swept the globe – becoming one of the fastest companies to make $1 billion in revenue.
By 2017, billions of dollars had been invested in OneCoin in hundreds of countries, from the USA to Pakistan, Hong Kong to Yemen, and the UK to Uganda. But by the end of the year Ruja Ignatova had disappeared, along with the money, and it slowly became clear that her revolutionary cryptocurrency was not all it seemed.
Jamie Bartlett will tell the unbelievable story of the rise, disappearance and fall of Dr Ruja Ignatova. It is a modern tale of intrigue, techno-hype and herd madness that reveals how OneCoin became the biggest scam of the 21st Century.
Jamie Bartlett is the bestselling author of The Dark Net, Radicals, and The People Vs Tech, which was longlisted for the 2019 Orwell Prize for Political Writing and won the 2019 Transmission Prize. He founded the Centre for the Analysis of Social Media at the think-tank Demos and regularly writes on technology and society for the Spectator and the Telegraph.
Copies of his latest book, The Missing Cryptoqueen, will be available for purchase at this event.
---
November 2023 (Extra)
Doctored images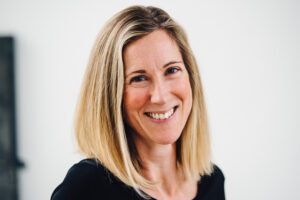 Professor Kim Wade
University of Warwick
28 November 2023 Tuesday 19:30
Davy's Wine Vaults
161 Greenwich High Road, SE10 8JA
In an image obsessed world, where photos can be edited at the touch of a button, it is increasingly difficult to tell what is real and what is fake. Being able to distinguish between truth and lies in photography is important, but why?
For nearly 20 years, cognitive psychologist Kim Wade has examined the impact of doctored images on memory, cognition and behaviour. Her work has shown that doctored photos and videos can lead people to develop detailed and compelling memories of entire events that never happened. In a new line of research, Wade and colleagues ask whether people have the ability to distinguish between authentic and doctored images in their daily lives. And if so, are some people better at spotting fakes than others?
Kim Wade is a Professor in Psychology at the University of Warwick. She is a cognitive psychologist specialising in autobiographical and episodic memory, best known for her research demonstrating the power of doctored images to distort memories. Kim is especially interested in the mechanisms that drive the development of false memories, and in refining the theories that explain false memory phenomena. Much of her work has implications for policymakers and professionals in legal settings (e.g., witness evidence in criminal and civil cases, police investigative techniques, "recovered" memories in the courtroom). She has served as an Associate Editor at Legal and Criminological Psychology, Executive Director of the international Society for Applied Research in Memory and Cognition (SARMAC), andDeputy Director of Warwick's Centre for Operational Police Research (COPR). Her research is published in many high-impact journals, and appears frequently in the media, in undergraduate texts, and in books for the educated layperson.
NB: Not our usual second Tuesday of the month slot
---
December 2023
Myth-busting: What is humanism?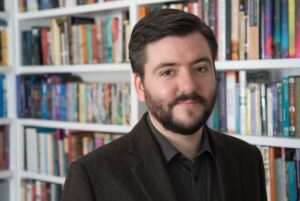 Andrew Copson
Chief Executive, Humanists UK
12 December 2023 Tuesday 19:30
Davy's Wine Vaults
161 Greenwich High Road, SE10 8JA
Humanism comes in for a lot of criticism from a number of different angles. Some see it is an immoral approach to life, some as nihilistic. By examining a few of the most common objections to humanism we learn more about them, to what extent they are fair, and how to counter them. We also learn more about humanism.
Andrew Copson has been Chief Executive of Humanists UK since 2009, having previously been its Director of Education and Public Affairs. He is also the current President of Humanists International. He has represented the humanist movement extensively on national television and radio, as well as writing for a number of national newspapers. He is the author of The Little Book of Humanism (2020) and The Little Book of Humanist Weddings (2021) with Alice Roberts, of Secularism: a very short introduction (Oxford University Press, 2019), and edited The Wiley-Blackwell Handbook of Humanism (2015) with A C Grayling.
Andrew served for many years as a director and trustee of the Religious Education Council, the Values Education Council, and the National Council for Faiths and Beliefs in Further Education, and the European Humanist Federation. and has advised on humanism for a range of public bodies such as the Qualifications and Curriculum Development Authority, the Department for Education, the BBC, the Foreign and Commonwealth Office, the Home Office, and the Office for National Statistics.
---
Greenwich SitP gratefully acknowledges the support of Goldsmiths, University of London. All views expressed are those of individual speakers and are not necessarily endorsed by Goldsmiths.