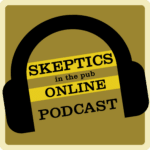 In an age where fake news and viral videos have gone international, attorney Andrew Torrez helps break down where and why the law still matters. You'll learn how sharpening the tools in your skeptical toolbox is more important than ever to help us navigate potentially existential threats to human life and flourishing.
P. Andrew Torrez has been practicing law in Maryland and Washington, D.C. since 1997, when he graduated from Harvard Law School with honors. After litigating some of the largest commercial matters in the United States, Mr. Torrez started his own firm in 2015 to serve entrepreneurs, start-ups, and small businesses. In 2016, he co-founded the popular podcast "Opening Arguments," which breaks down and explains prominent legal stories in the news.
The music used in this episode is by Thula Borah and is used with permission.